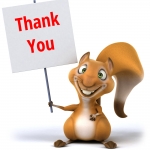 Hi there! Welcome!
Good for you for making another step to healthy food choices!
Thanks  for taking the time to check out this handy reference sheet I made!
I hope it gives you the inspiration to add some more veggies into your life!
For more inspiration, I'm going to be sending you some great recipes and tips once in a while to help you along in your healthy lifestyle.
I'd love to hear from you on what you think of the Veggie Switch Sheet Sheet!
Also, I'm always working on articles, courses and eBooks, so I like to learn what people really want to know.
I'd love if you could reply and let me know what one of your biggest struggles is in daily healthy living.
I look forward to hearing from you!
Here's the Cheat Sheet I promised. I hope you love it! A great idea is to print it off and put it on your fridge! I'll send you some recipes to go along with some of these ideas.
Download "Veggie Switch Cheat Sheet" VEGGIE-SWITCH-CHEAT-SHEET-2.pdf – Downloaded 77 times – 242 KB
Many healthy and happy blessings to you!
Noella Reeder, Chief Health Nut